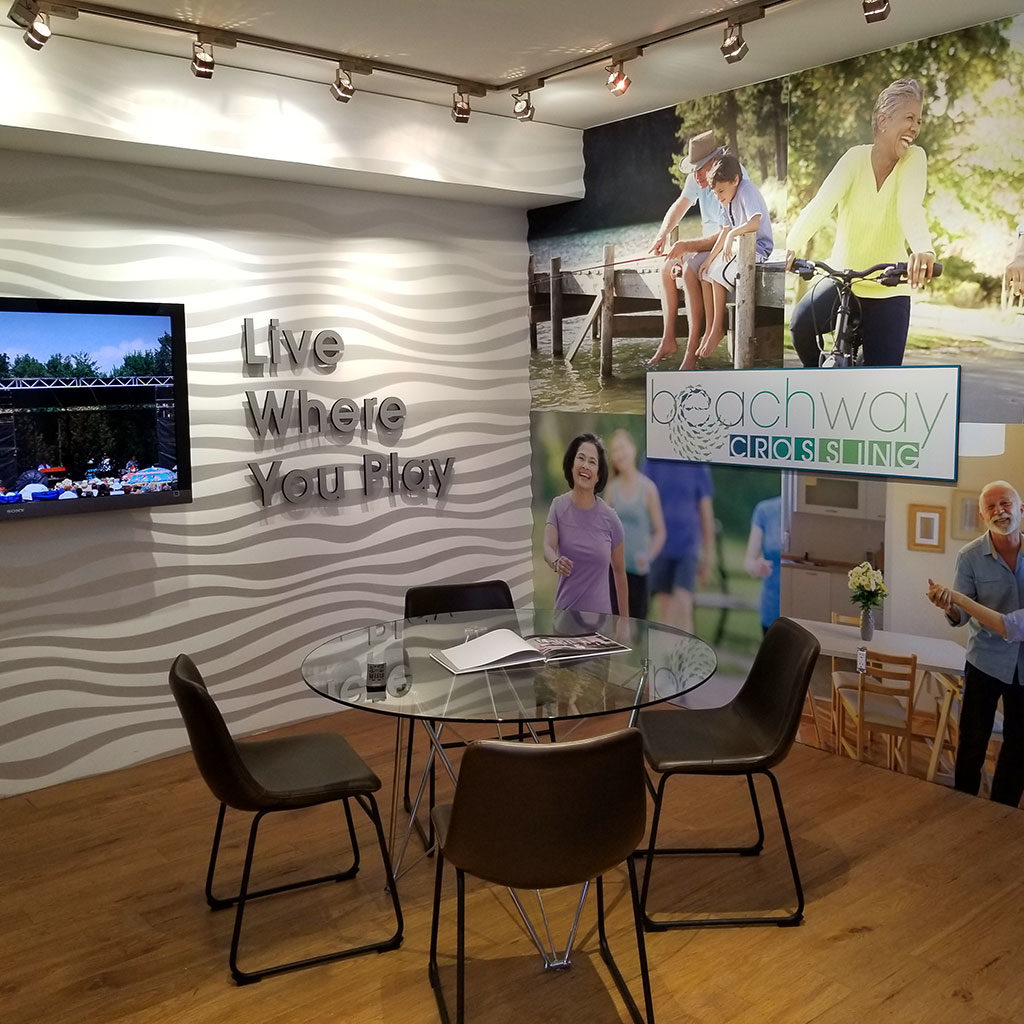 Beachway Crossing is an infill community of freehold, 2-storey and bungalow townhomes located in the established Stonebridge by the Bay community in Wasaga Beach.
The new neighbourhood is being presented in the existing Sales Office located in one of the existing homes. Using touchscreen technology to display the models, home elevations and site plan, the sales office was utilized to features the lifestyle available in this community.
Working with the theme established by the logo and the location; just steps from the sand in Wasaga Beach the space is clean, bright and lively.
Copyright © 2022 Project 818B Marketing
Powered by Project 818B Marketing