Wasaga Beach Blues Program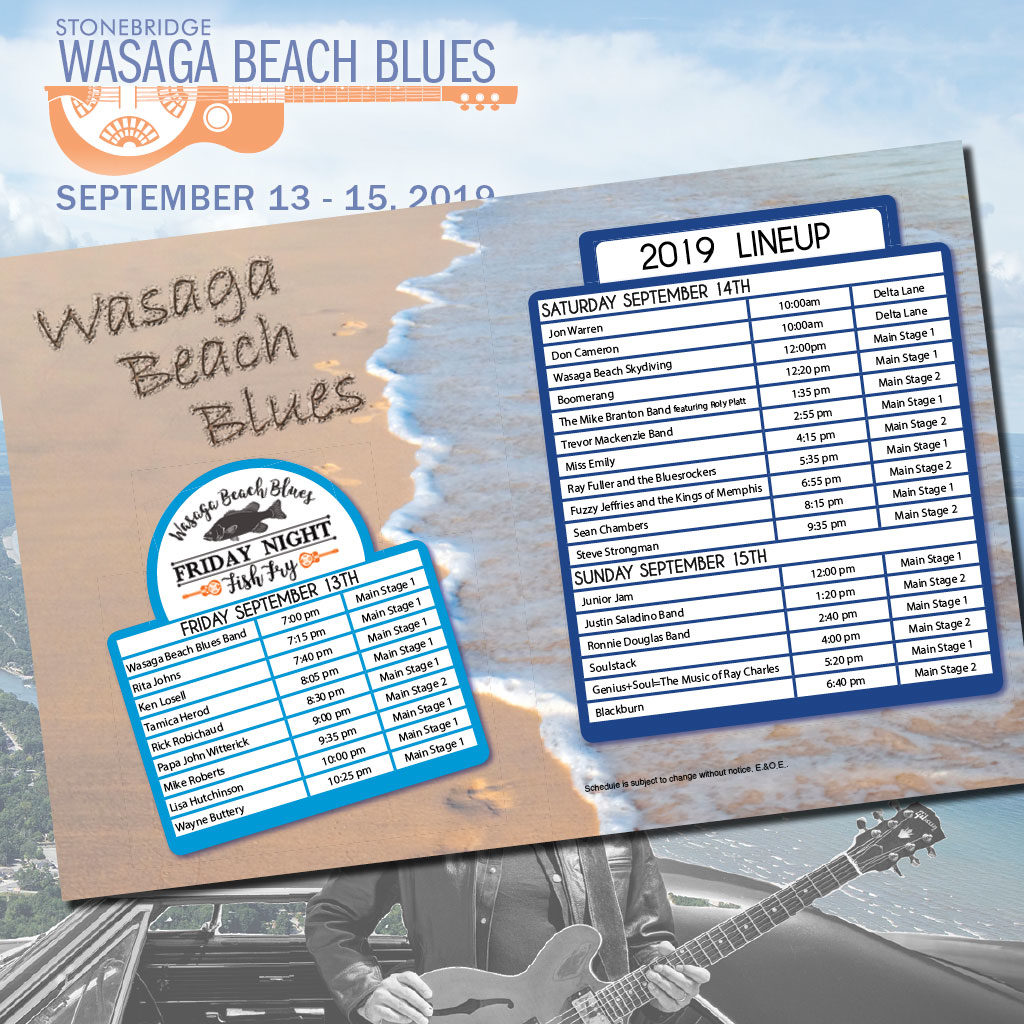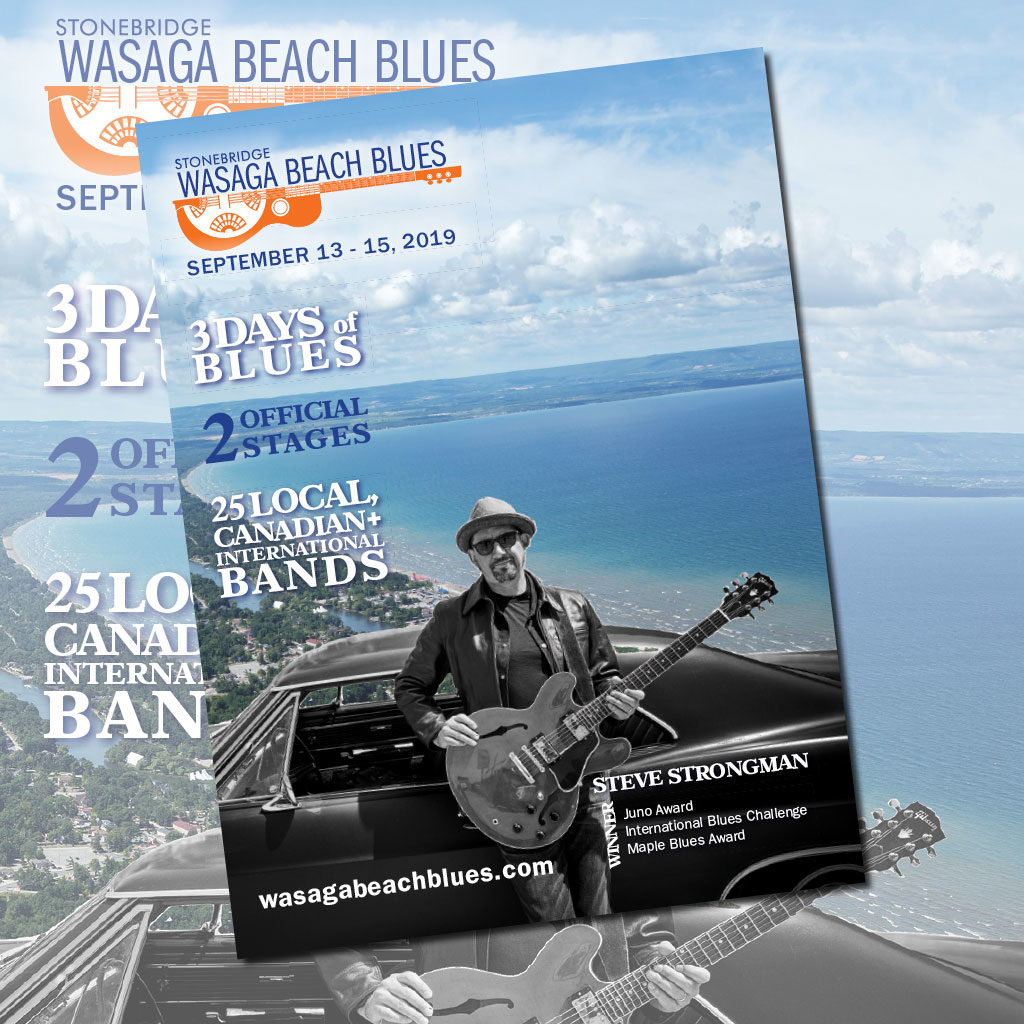 Stonebridge Wasaga Beach Blues is a 3-day outdoor blues festival, held every September.  Over 5,000 people come from all over Ontario to listen their favourite bands and visit the world's longest freshwater beach.
The program for the festival is a content-rich document which includes a schedule of performances throughout the weekend, as well sponsor advertisements and general information.
The program serves the dual purposes of being informative for festival attendees, while also giving the sponsors and supporters a tangible asset of their contribution.
The Stonebrige Wasaga Beach Blues program is a content-rich presentation of the performers and supporter of the festival.
Looking for an awesome design for your next project?