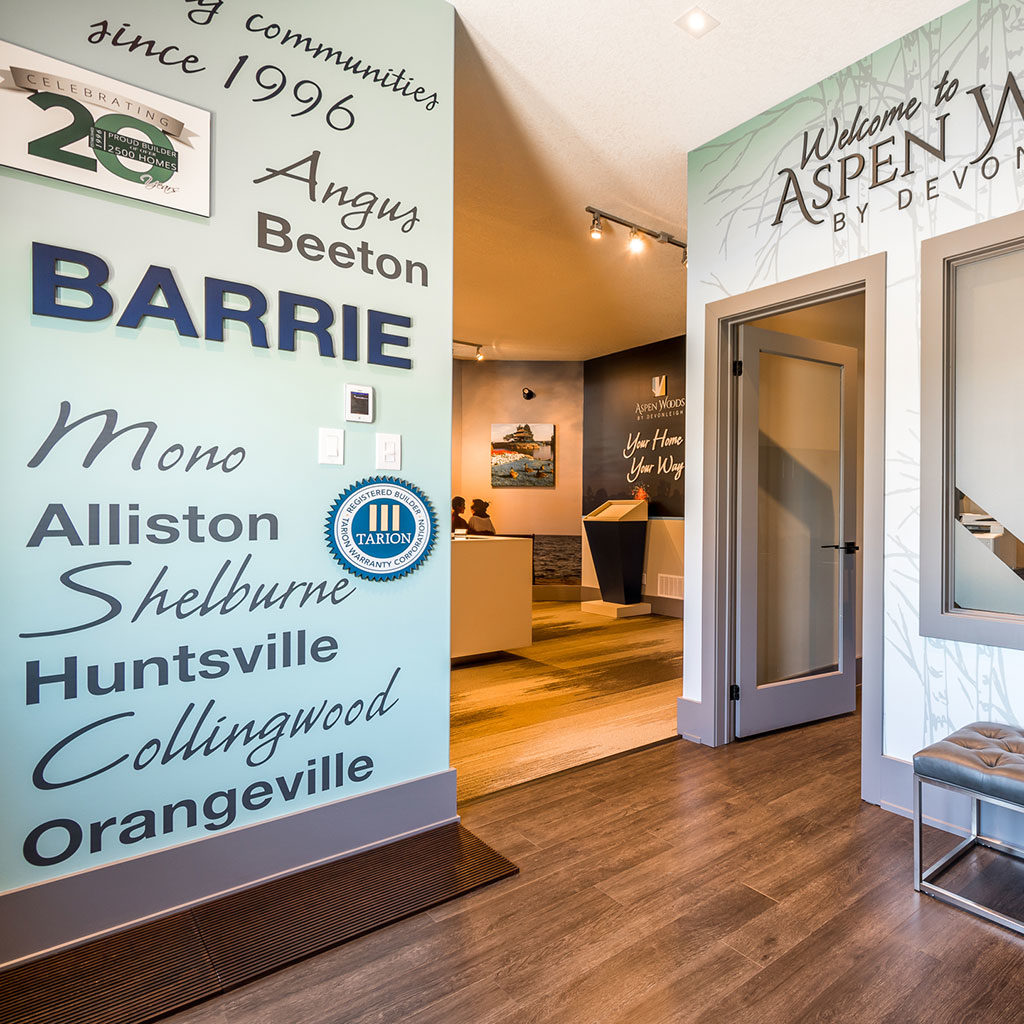 The Aspen Woods Sales Office is a compact space attached to the community model home. With a large number of models available we had to come up with a way to display a sample of the homes using the traditional "model on the wall" method, while at the same time providing a way for prospective purchasers to view the full range. This was accomplished through the use of digital catalogues presented on podiums in the sales area.
The balance of the space was used to showcase the vibrancy and beauty of Barrie and the many activities available in the area.
The Devonleigh story was presented in a list of their past community locations as well as a streetscape of a current community.
Copyright © 2022 Project 818B Marketing
Powered by Project 818B Marketing