Stonebridge Town Centre Signage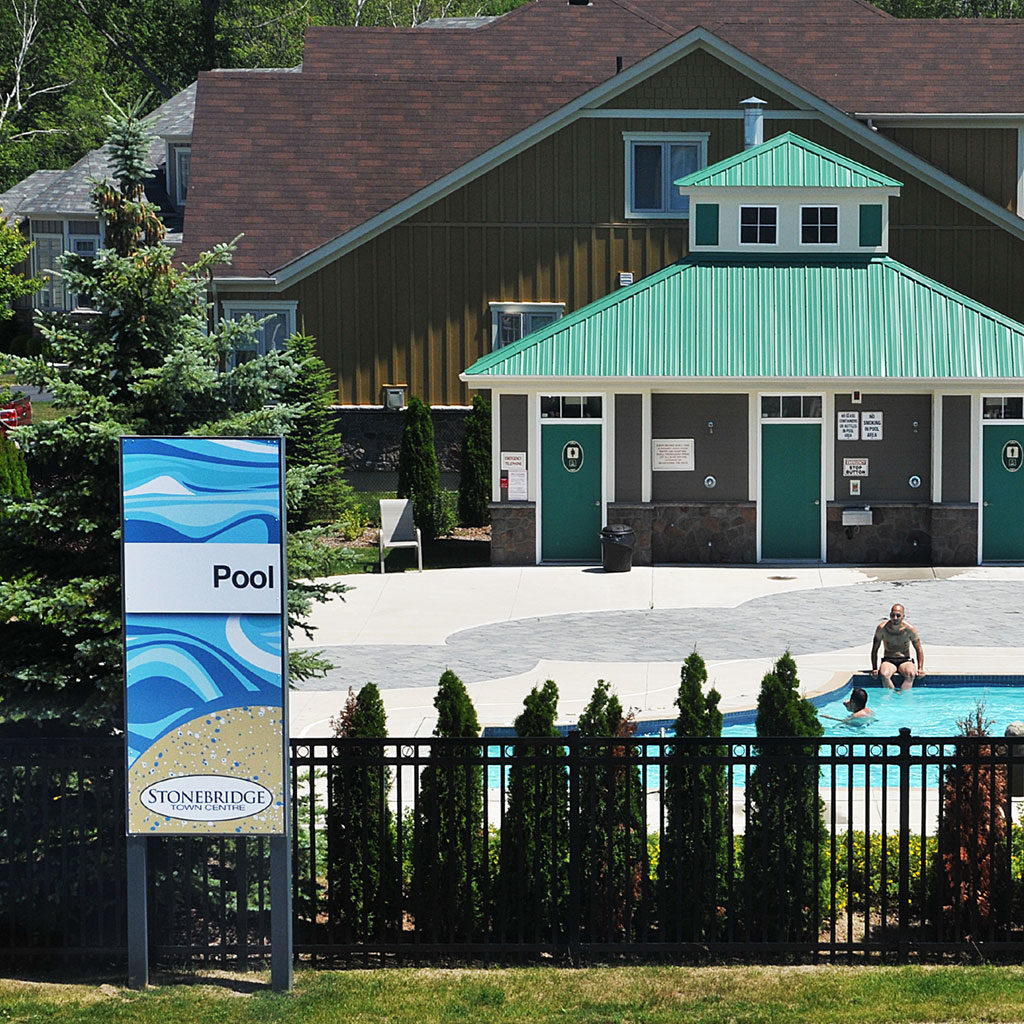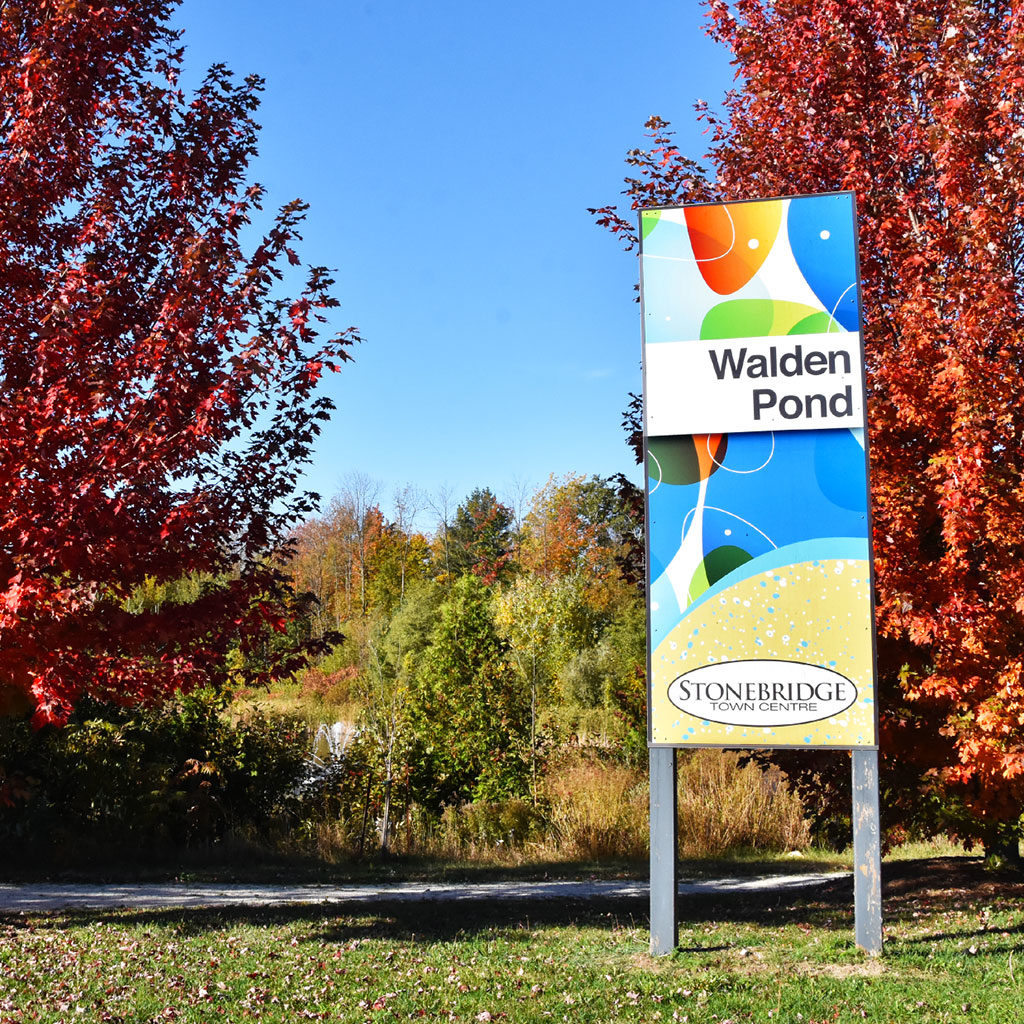 The Stonebridge Town Centre is made up of commercial,  residential and recreational areas. The community is complete with trails, ponds, wide open meadows, a playground, a zen garden and a resident's pool.  All of these amenities were identified through the use of a series of bold graphic signs.
Because of the large vistas in which these signs are viewed, the colours could be bold, playful and yet simple. The tall, portrait format allows for a large surface for messaging but does not impede any more of the horizon or view than it needs to.  
Though each one is different the style and layout of each of the sign faces connects them and presents a unified message.
The Westview Sales Office, is lively, colourful and modern with the flexibility to be used for various future Devonleigh Homes' projects.
Looking for an awesome design for your next project?