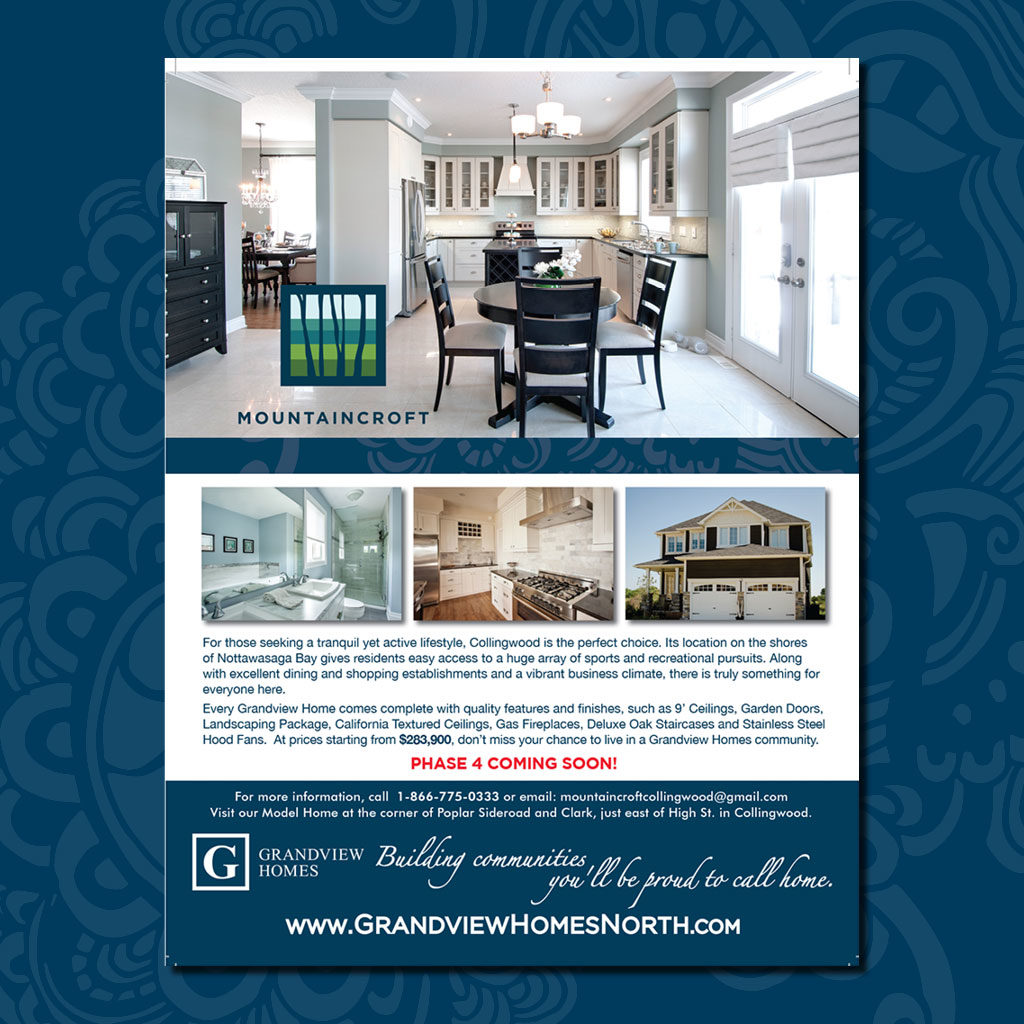 We designed and coordinated the insertion of a series of ads for Grandview Homes; including communities like Mountaincroft in Collingwood, Cromwell Place in Barrie and Mayberry Estates in Keswick.
Our work included resizing and revising the ads over the life of the project as well as submitting the files to the various publications for insertion.
These print ads are examples of the art produced for various Grandview Homes' communities, which were placed in media throughout Southern Ontario.
Looking for an awesome design for your next project?