Stonebridge Town Centre
Advertising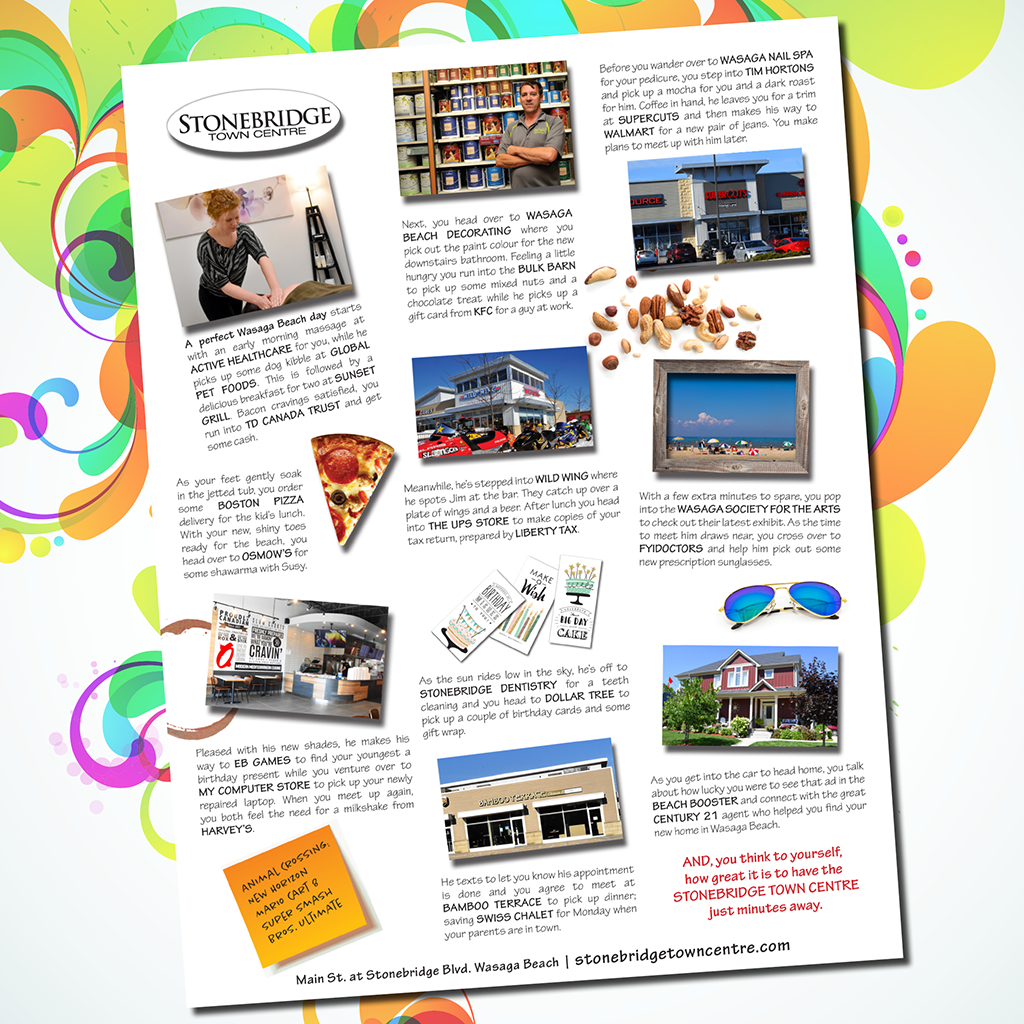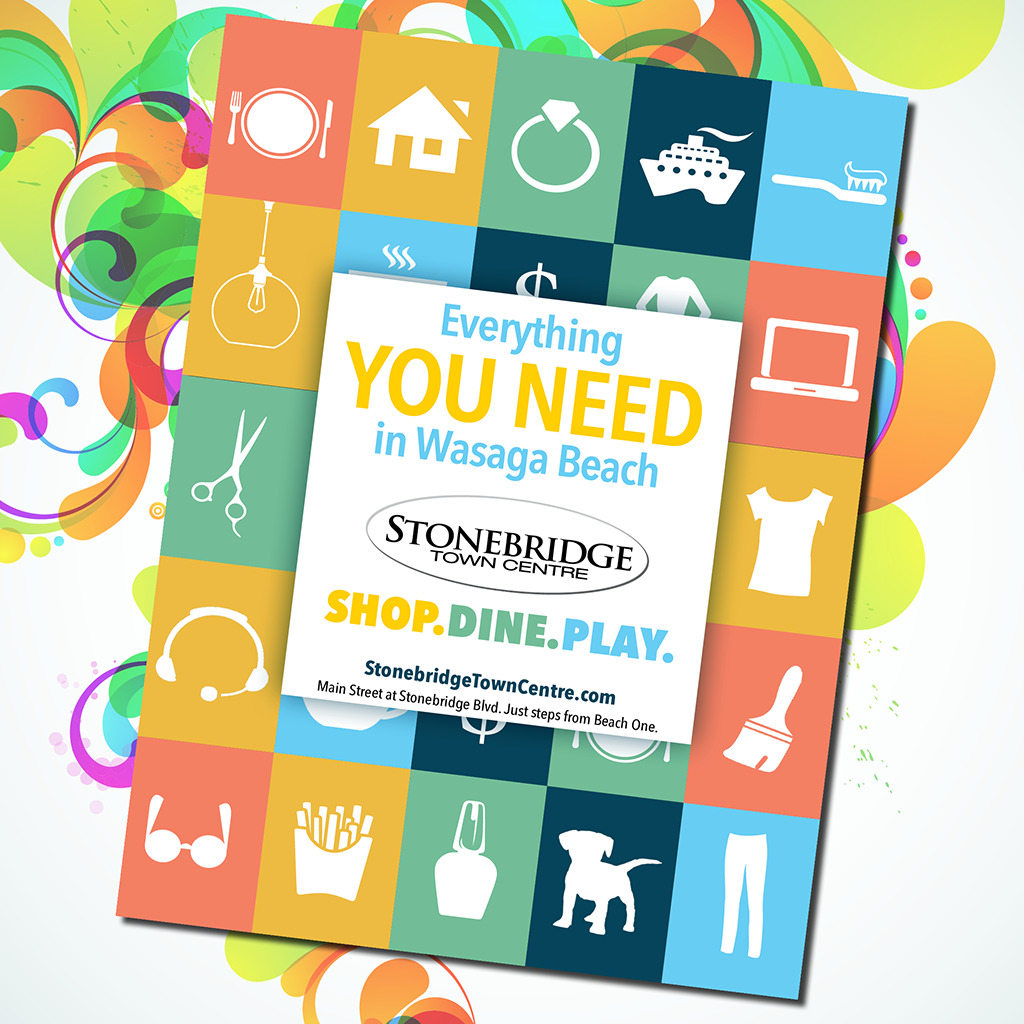 The Stonebridge Town Centre in Wasaga Beach is an open air shopping centre with lots of free parking.  It serves a wide rural area as well as the Town of Wasaga Beach and nearby communities.
The Walmart superstore anchors the centre which includes a full range of retail, restaurants and services like eye doctors, dentists, tax experts, etc.
The Town Centre provides a much needed hub for the east end of Wasaga Beach — home to the worl'd's longest freshwater beach.
The Stonebridge Town Centre is not only a commercial hub in Wasaga Beach but also serves the community by hosting events.
Looking for an awesome design for your next project?